Snow Hill
January 1950 to February 1977
Historic area of Birmingham dominated by Snow Hill Station. In the 1950s the area was home to several [Bars & Clubs] used by gay men and the station itself had a popular cottage between platforms twelve and seven.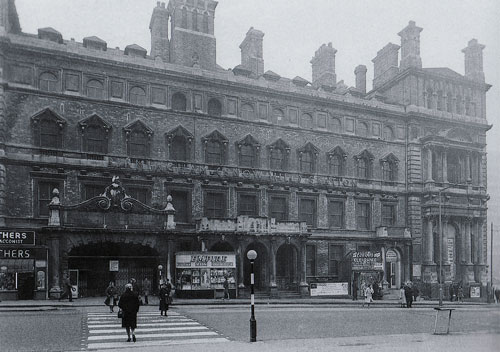 The Victorian Railway Station, covering approximately double the area of the present station with platforms twice as long. First opened in 1852 by the Great Western Railway as Livery Street Station, later changed to Snowhill Station. It was rebuilt in 1871 and then again in 1912 as an alternative to New Street Station. Noted for the ornate Great Western Hotel facing onto Colmore Row and a large glass arched roof. It was decommissioned in the 1960ís and the last train ran in 1972. The station was fully demolished in 1977 after it was found to be structurally unsafe, although the hotel was sound. There was a huge public outcry when it was lost.

Have a memory of this? Signup today and tell us about it! or login!