Rainbow Voices
August 1995
Rainbow Voices is Birmingham's choir for lesbian, gay, bisexual and transgendered people and their friends. It was set up in 1995 as the initiative of a group of enthusiastic would-be choristers including Paul Naylor, who was the choir's musical director until 2002.

It's an ideal opportunity for people to meet, make friends, develop musical skills and sing an eclectic mix of great music.

The choir organises one or two main concerts a year in Birmingham and guests at a range of other local events including Birmingham Pride, World AIDS Day and Artsfest. Rainbow Voices have also performed as the guests of other choirs in Leeds with Gay Abandon, in London with the Pink Singers and in Manchester at Manchester Pride. They travelled to Paris in May 2005 for the European LGB choirs festival, 'Various Voices'.

In December 2005 they sang at
Symphony Hall
, at a concert organised by London Gay Men's Chorus.
By its tenth anniversary year in 2005 the choir had had over 300 members, with an average of around 40 at a time.
The choir rehearsed at the
Midlands Arts Centre
(MAC) until the end of 2007 when it moved to the Hub in Kings Heath.
Al Booth has been the choir's musical director since September 2003.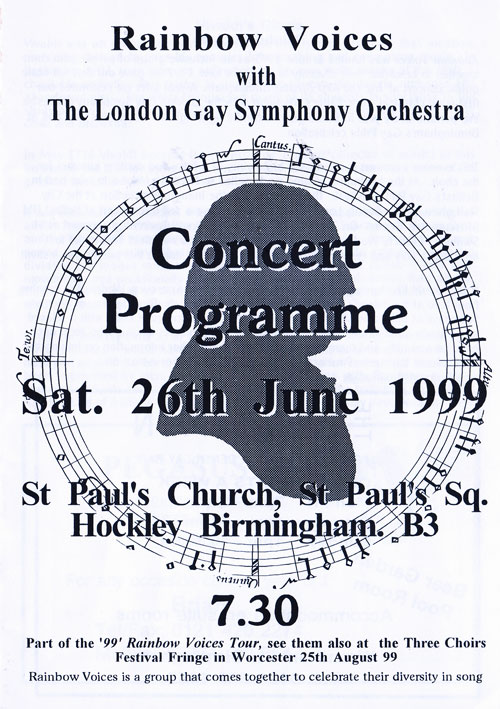 Have a memory of this? Signup today and tell us about it! or login!