Crossroads and Noelle Gordon
November 1964 to April 1988
The soap 'Crossroads' started on the 2nd November 1964 and was the first daily serial on UK television. It was filmed in Birmingham by ATV at Gosta Green and later Broad Street. Some of the actors are noted as frequenting bars also used by the gay community, most significantly the star Noelle Gordon, who played Meg Richardson, then Mortimer.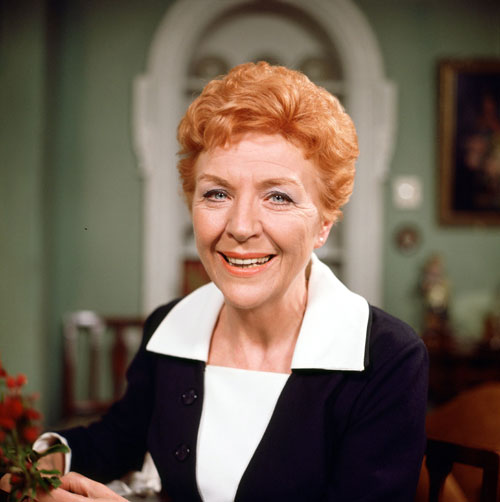 Noelle Gordon won the TV Times award for most compulsive female character 8 times and was the first award winner to be elevated to the TV Times Hall of Fame.

Known for being a little difficult, the management had grown tired of Noelle and decided to sack her. However in the summer of 1982 there was a considerable show of public support for Noelle Gordon in her role as Meg Mortimer, who she had played for 17 years. The company, press and the actress herself were inundated with letters of protest, sympathy and appeals to 'spare the life of the character'. As a result, instead of being 'killed off' she was allowed to sail off to Australia to 'start a new life' in November 82. The series staggered on for another 6 years but its best years had gone and the last episode of Crossroads was shown on April 4th 1988.

Crossroads held its record of the most episodes of any soap ever, 4510, until it was overtaken by Coronation Street in 1997.

In 1973 the press reported the engagement between Noelle and her close friend Larry Grayson. Of course, it was a hoax; but one that the two of them continued playing successfully for many years. The pair could often be found together at the Grosvenor House Hotel.

Born in 1919, Noelle died in 1985. Larry said her health was never the same after being axed.

Interesting fact : Reg Watson, one of the producers, later moved from Birmingham to Australia, where he helped launch Prisoner Cell Block H, a cult classic amongst lesbians and gay men.

Have a memory of this? Signup today and tell us about it! or login!